Welcome to Wonderland!
Wonderland is our restaurant and Yasmin Tobon is the owner and hostess.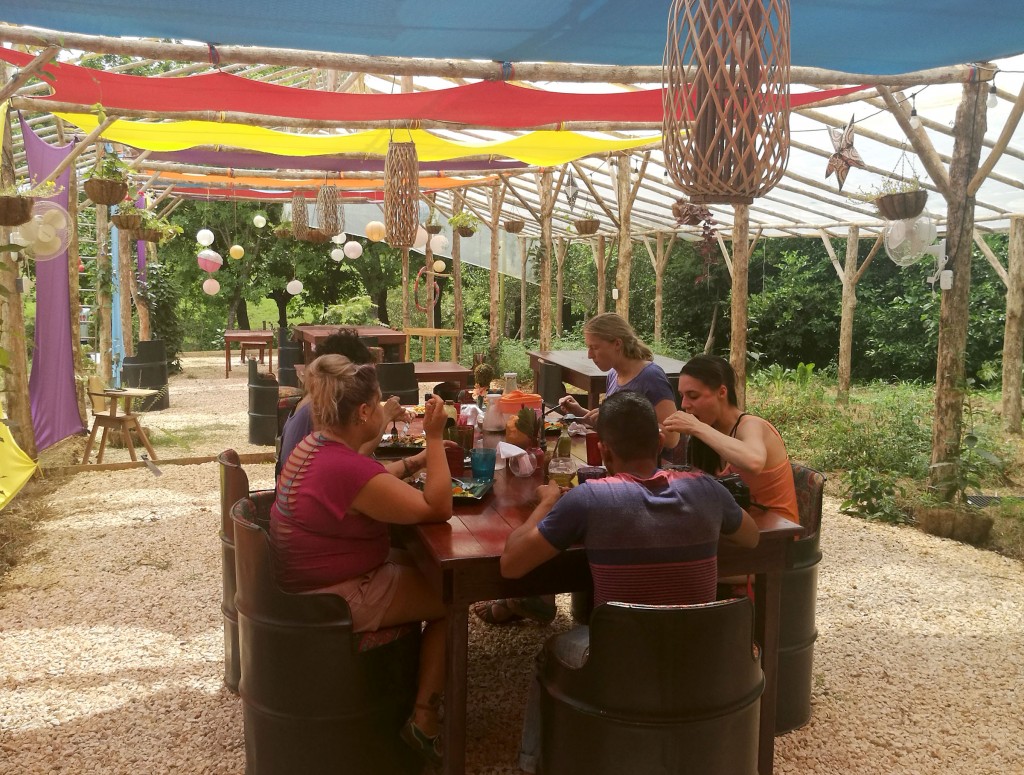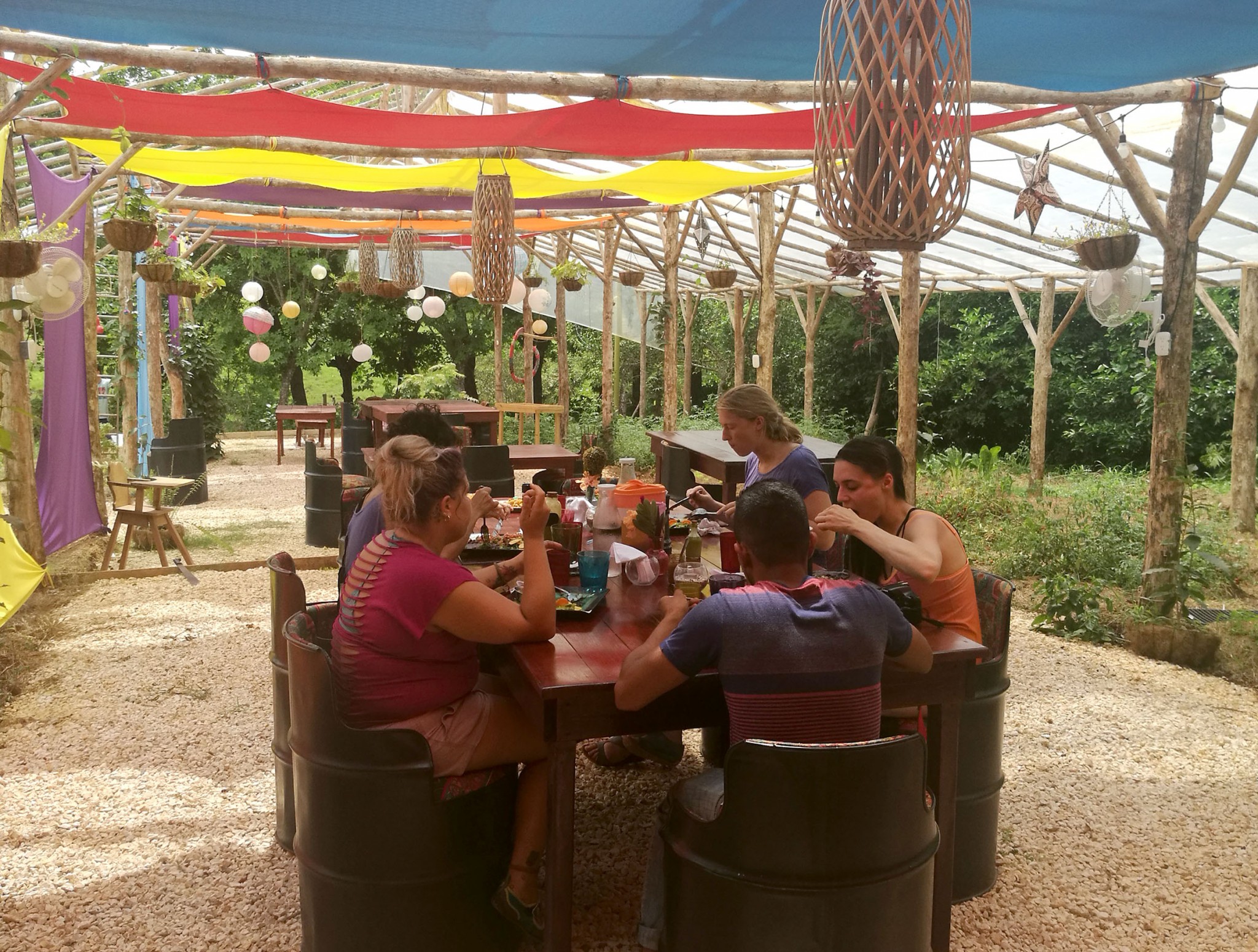 The dining space is located in the middle of a large, tropical greenhouse. Guests will find themselves surrounded by beds of the greens and vegetables that they're eating!
Our chairs are beautifully made from recycled oil drums, and there are many other amenities, including a fire pit for roasting marshmallows, and elevated table on stilts, a children's pool and playground, ping-pong, a foosball table, and even a mini zip-line. Yasmin is always dreaming up something new and fun to add to Wonderland.
Yasmin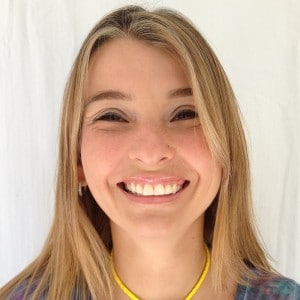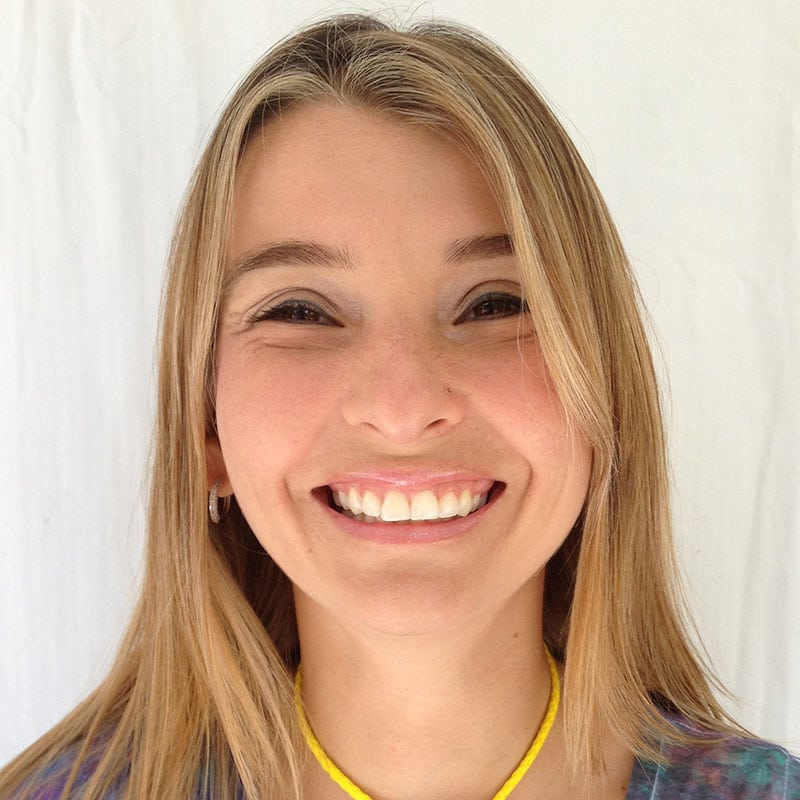 The owner, Yasmin Tobon, is one of those people who is never happier than when she's feeding people.  She grew up on a remote farm in Colombia, surrounded by thirteen hungry brothers and sisters, and farm hands.  It was one of her roles to help feed them all.
As a designer, her passion for vibrant color is everywhere at Wonderland, and her exhuberant personality and infectious laugh are sure to make all guests feel very welcome.
Menu
The food is made fresh every day, and the specialty is the tacos, made from home-made corn tortillas. There are many options for vegans and vegetarians, and all are gluten-free. We confidently can claim that Wonderland's fish tacos are the best you will ever try.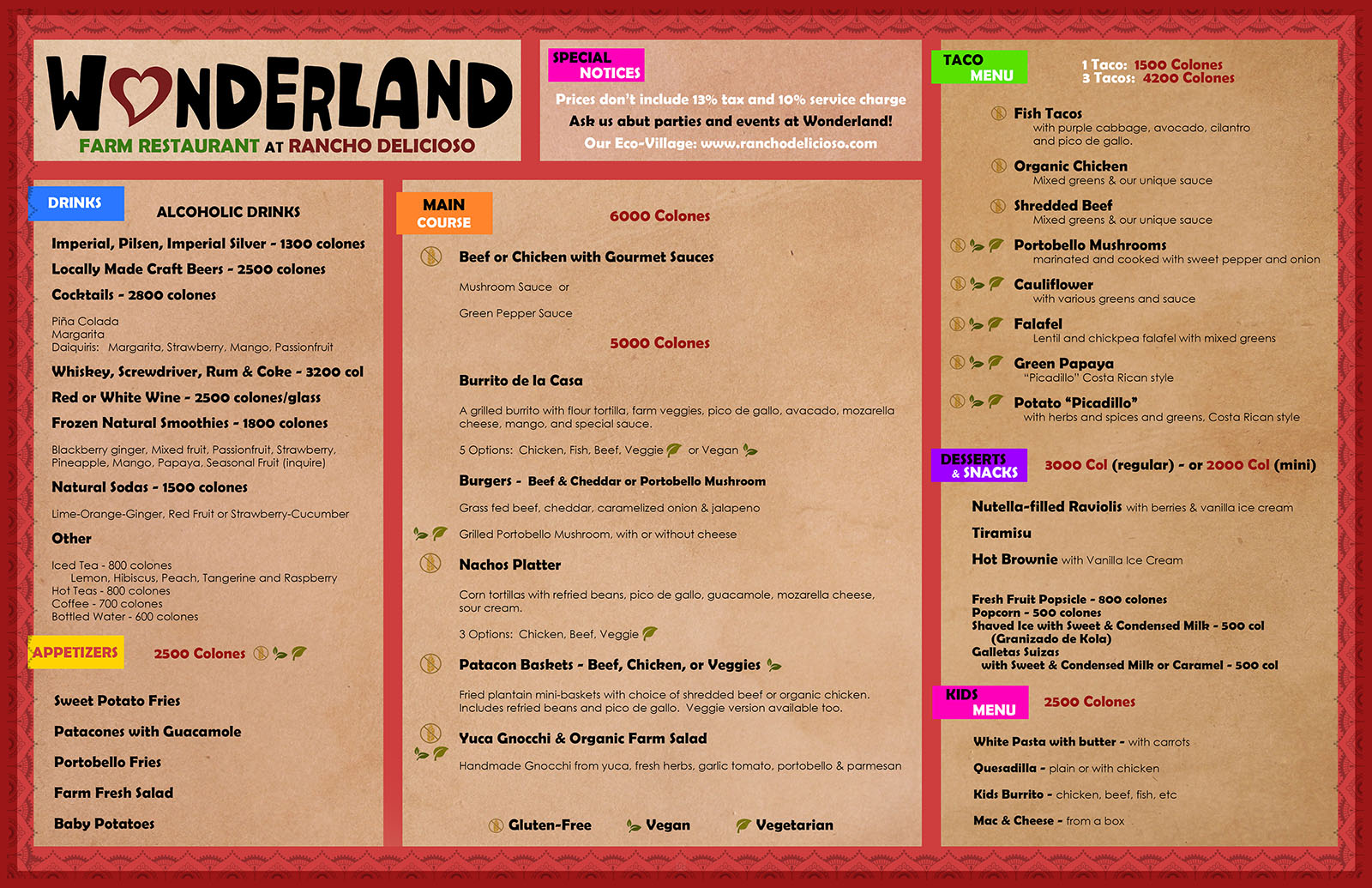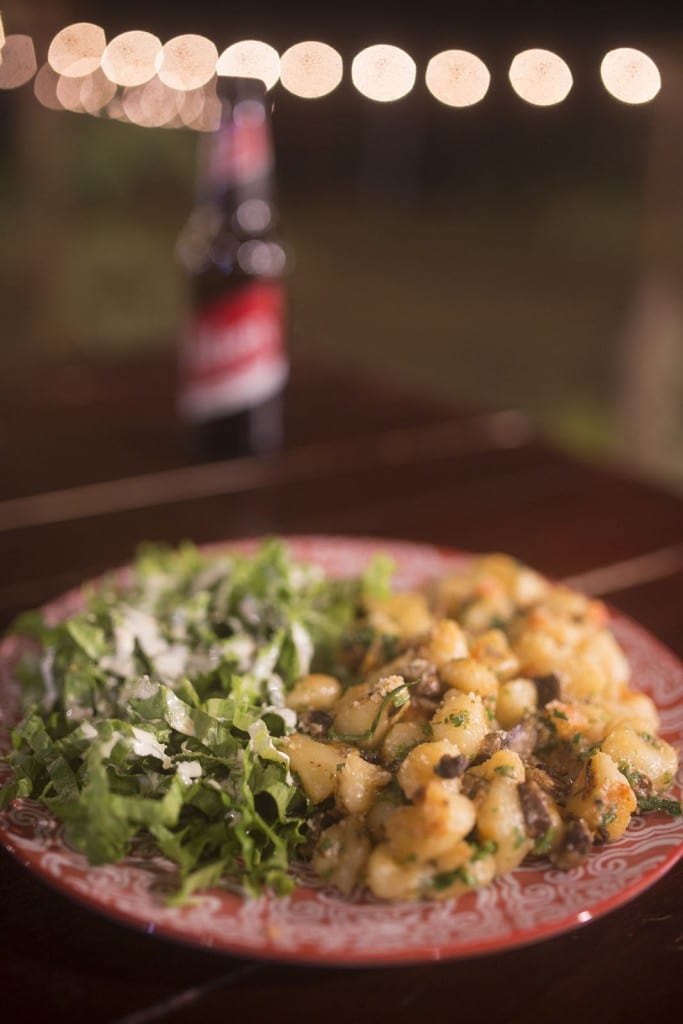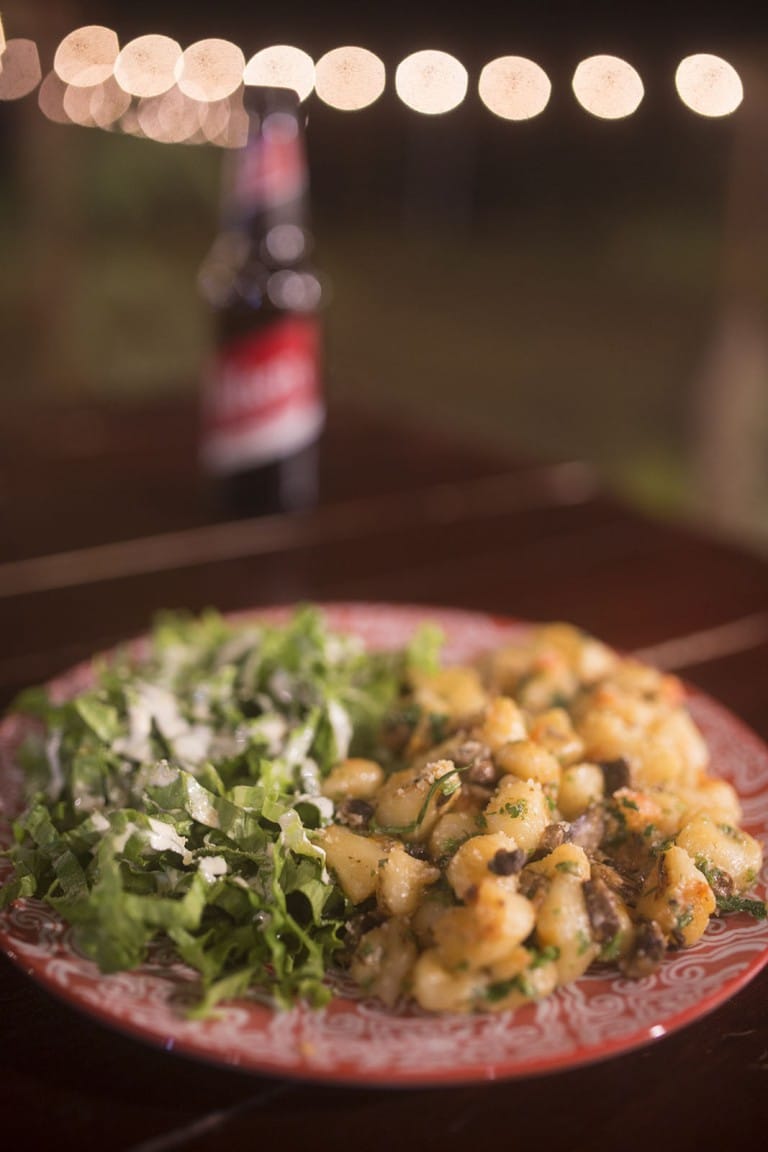 Awaken Retreats Menu
Guests of our Awaken retreats will be served a set course, family style. It will consist of a large plate of food, different each day. We're able to easily accommodate vegetarian, vegan, and gluten-free diners. Some guests opt to additionally purchase extra food or something from our bar.
Boutique
More than just a restaurant with beautiful grounds, Yasmin also has a boutique.
Here, you'll find a selection of her own clothese, made at the Ranch, as well as a selection of other things, made by local designers and artisans, along with whatever cool stuff she can find to sell.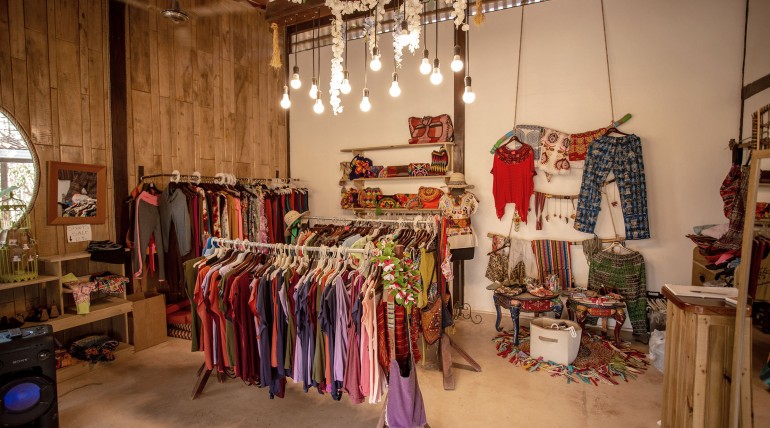 Photo Gallery
More info about Wonderland